Instructions for Applying CPSD program
Instructions for Applying
As a reminder, CPSD is not a full Degree Program, but only a Certificate Program offered to students at NCKU as an addition to their official Degree Program.
Apply Here: http://140.116.165.83/~ips/main.php
Instructions for Applying:
Step 1.
Use student ID to sign in to the website provided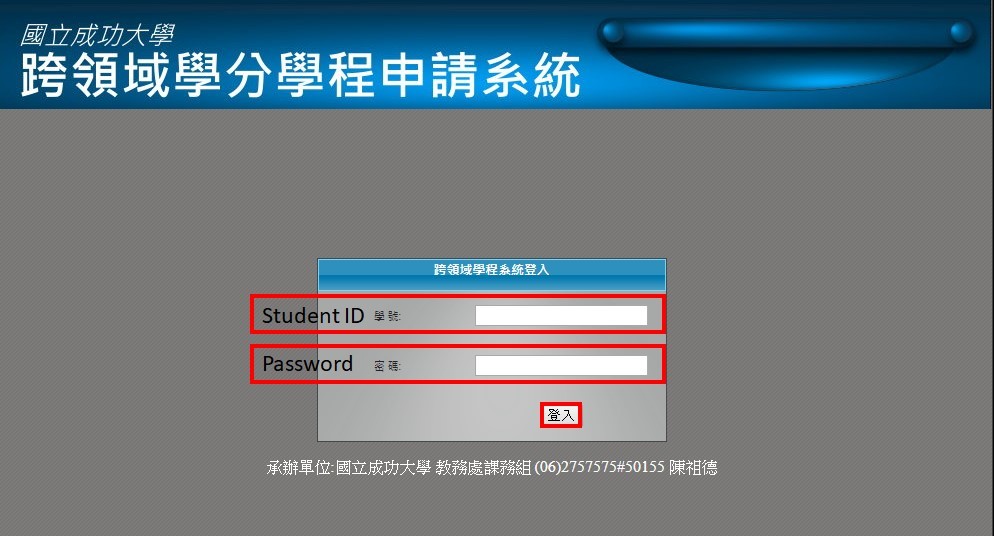 Step 2.
Open the list of program choices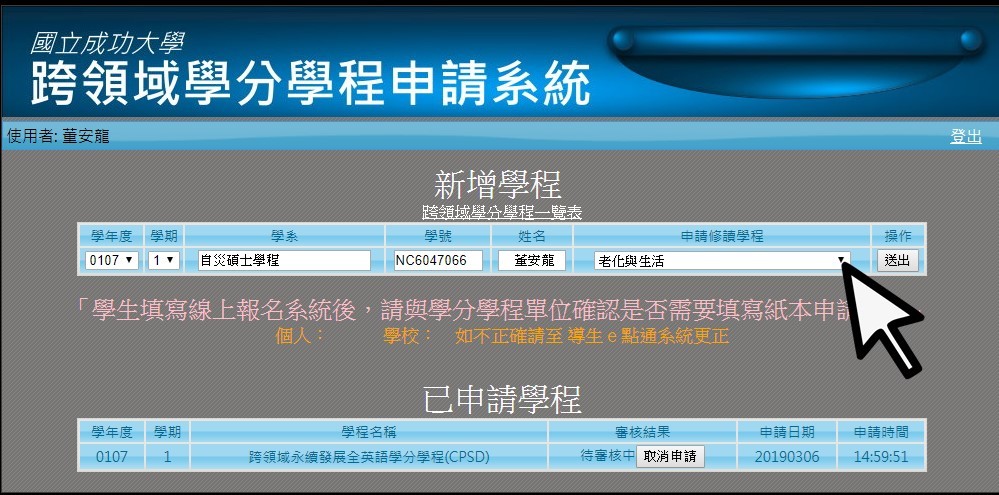 Step 3.
Choose the CPSD program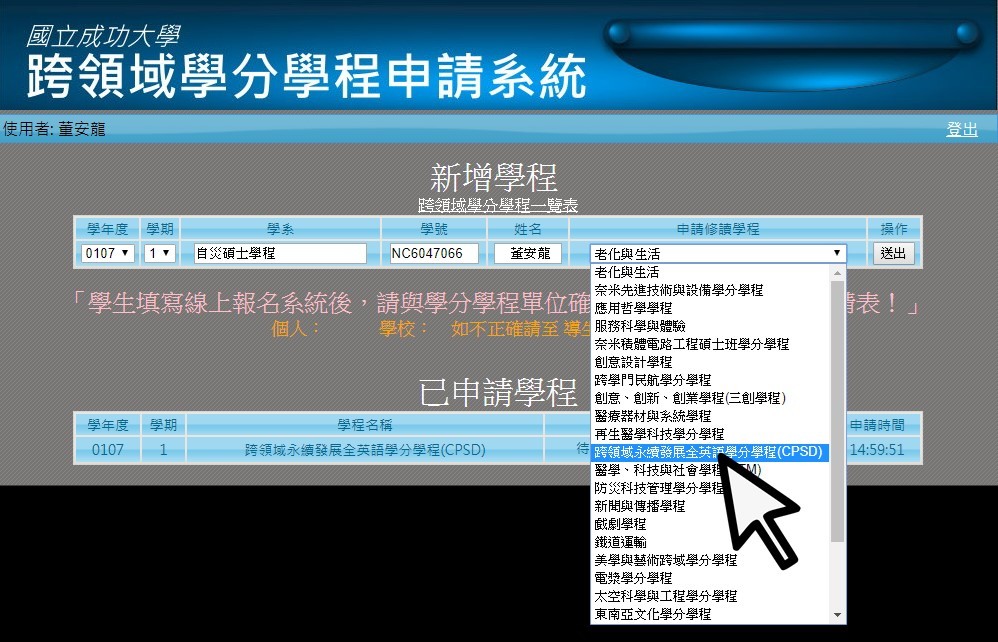 Step 4.
Submit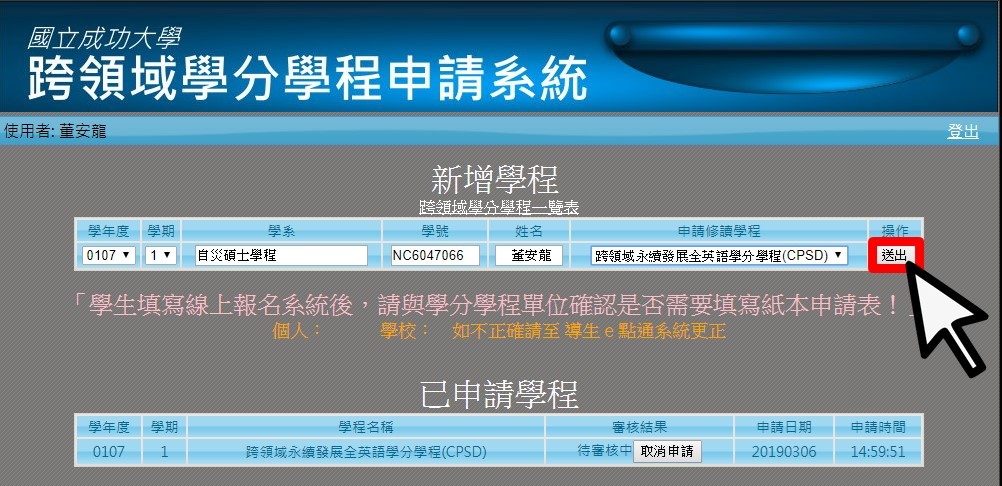 All done!